Aim : Elections to college students council introduced in the Maharashtra Public University mechanism to develop democratic values as enshrined in the constitution of India.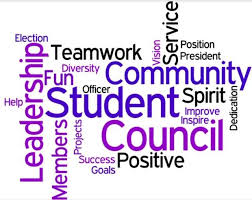 Constitution & Business transactions
1. The college students council of college shall consist of following members, namely - a) one president
b) one secretary
c) one lady representative
d) one representative from Reserved category.
e)Twelve class representatives
f) one representative each from NSS, NCC, Sports and Culture, Total [4]
Eligibility :

Disqualification :

Astudent shall not be entitled to be a member of students council , if he -

Code of Conduct :

The students and candidates must follow the code of conduct prescribed by Government of Maharashtra notification date 26/10/2018 and made available of www.naikcollege.org/ violation of code of conduct shall be liable for disciplinary action.

Grievance Redressal Mechanism :